Nicole Sherman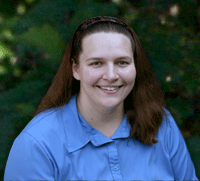 Nicole is a Computer Consultant and Network Specialist for PositiveVision. Prior to joining PositiveVision she was an Operations Manager responsible for Purchasing, Order Processing, Inventory Control, Internet EDI, and managing local and remote access networking. Nicole has over twelve years of experience working with Sage PFW and is considered an expert in her field. Since joining Positive Vision in 2004 she has completed several Platinum, BatchMaster, and Maynard manufacturing ERP software conversions and implementations. Nicole's strengths lie in her combination of both application and technical consulting.
Nicole is currently working towards a Bachelor of Science in Information Technology. Her training and work experience includes SYSPRO, Sage PFW, BatchMaster, Sage 50 U.S. Edition (formerly known as Sage Peachtree Accounting), Maynard Software Manufacturing ERP Solutions, Formulator, Crystal Reports, eBridge EDI, FRX, MS Office and Database Administration utilizing MS Access and Pervasive SQL.
Nicole spends her free time assisting her husband Robert as a Boy Scout Leader, Cub Scout Leader, and as a Girl Scout Leader. She has three sons and two daughters. Her favorite pastime is singing. She also enjoys scrapbooking, home improvement, and counseling expectant teenagers at the local high school.