Business Software Support For Your Profitability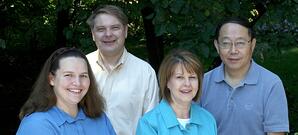 Who We Are & What We Do
We are a full service software consulting firm dedicated to bringing trust, commitment and care back to business software consulting.
Our mission is to simply help small to mid-sized businesses with their software to make them more profitable. Using our team to differentiate our products and services, we seek to develop the most innovative, easy to use and efficient solutions
When small and mid-sized, manufacturing and distribution companies use PositiveVision's business software services, they save money while reducing inefficiencies and growing revenue.
Our Software Partners
By leveraging out of the box technology such as SYSPRO, Sage 300 ERP, (formerly known as Sage ERP Accpac), Sage PFW ERP, Sage CRM, Microsoft Dynamics, Sage 50 - U.S. Edition, (formerly known as Sage Peachtree Accounting), Business Intelligence (BI) and Warehouse Management Systems (WMS), PositiveVision assists our clients in streamlining inefficient processes, growing revenue streams and reducing costs. As a result, our clients are more productive, competitive and profitable.
Our goal is to improve the performance of your business and be your long term partner by providing you with the resources and expertise you need along with exceptional customer service.
This website is owned by PositiveVision, PositiveVision is independent from Sage and is not authorized to make any statement, representation or warranties or grant any license or permission on behalf of Sage regarding any product, service or Web site content. Certain materials made available on or through this Web site are owned by Sage and cannot be used without the prior written permission of Sage.