Linda Baran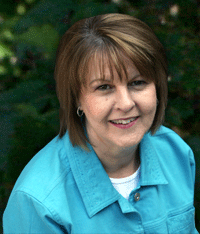 Linda Baran is in charge of the people side of PositiveVision. She coordinates PositiveVision's marketing and provides assistance to their clients. In addition, Linda manages the office, and handles the accounting. She has worked as an administrative assistant and has been an end user of the Sage product for over 10 years. Linda's background includes working in a variety of industries including investment, manufacturing and information technology. Linda also ran a successful business with Pampered Chef in which she earned awards as a result of her sales and management abilities.
Linda is a graduate of Eastern Illinois University, where she earned her Bachelor of Science in Home Economics with a concentration in social services.
Linda enjoys spending time with her husband Bob and has been married for 31 years. Together they have two sons and a new daughter in-law. Linda particularly likes having another "girl" in the family. Linda enjoys spending her time shopping, sewing and reading.