E-Book Download - Thinking About ERP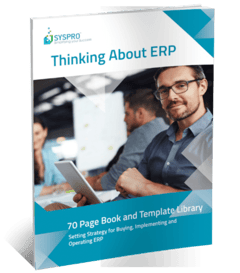 By talking directly to the decision-maker, this book shows organizations how to drive implementation from the top and focus on key performance measures. Through clearly defining what the ERP project is meant to achieve, organizations can pursue their stategic objectives.
In this e-book, you will find the following chapters to assist you in your decision making:
Why think about ERP at all?
The degrees of freedom framework
Think strategically when selecting an ERP program
Thinking through ERP implementation strategies
Operating ERP to realize benefits
Different startegies for different objectives
Fill out the form on the right to download the e-book, "Thinking About ERP".