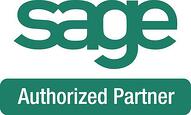 Do you have the latest Sage 300 ERP updates? It's important to stay current on updates and system changes. Sage has released important dates for updates to your Sage 300 software. Here are some dates to keep in mind for the start of 2015:
--January 2015 Payroll Tax Updates became available starting January 22 along with Sage 300 ERP 2014 Product Update 2.
--The expected launch date for the Sage CRM 7.3 integration with Sage 300 ERP 2014 is March 31, 2015.
--Sage Intelligence Reporting (SIR) downloads are going their separate ways. Starting with Sage 300 ERP product update 3 (PU3), Sage will no longer release Sage 300 ERP Intelligence Reporting as part of Sage 300 ERP product updates. They will now be separate downloads and installs.
Contact us to learn more.