When creating a new crystal report using Crystal 2008 for Peachtree Quantum 2011 the report would not print out of Peachtree. No error message appeared. Other crystal reports would. The report would preview to screen and could be exported to other formats. The report could print out of Crystal reports designer without a problem.
After a lot of testing I found that the report had to be saved with the following boxes unchecked.
Printer
Disssociate Formatting Page Size and Printer Paper Size
Adjust automatically.
See screen shot below.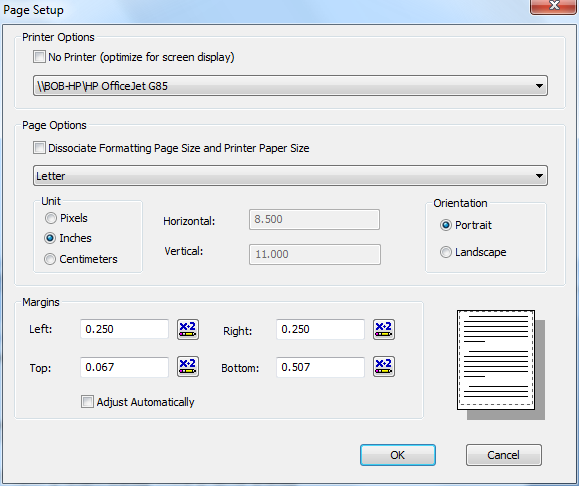 Learn more about PositiveVision's business management software customization services...