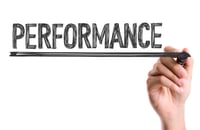 At the initial onset of the COVID-19 pandemic, widespread industry shut downs that resulted in a sharp decline of production and efficiency levels in manufacturing triggered fears that the supply chain might suffer collapse. While those fears haven't come to fruition, manufacturers are still struggling to adjust through a constantly shifting landscape, and the worst fallout might be a continually strained supply chain.
This could leave manufacturers scrambling to mitigate efficiency issues.
Manufacturing Production Recovering—Slowly
Throughout the pandemic, companies have begun looking at how to shift their supply chain dependencies to local and/or secondary suppliers in order to continue meeting customer needs. After an initial fall in March and April, industrial production has begun recovering. But it's not back to pre-COVID levels just yet. In Europe, production was still down significantly as recently as June. The U.S. experienced major gains in May and June of 3.8 percent and 7.2 percent, respectively; but overall, productivity remained just over 11 percent below what it was in February. Predictions are that overall business spending will continue to be down, resulting in manufacturers investing less in both expansion and equipment.
The change in consumer spending habits due to the recession will continue to impact manufacturers throughout the duration of the pandemic crisis and into economic recovery, in whatever timing and form that may take.
New Efficiency Drivers for COVID
Still, while manufacturers may need to prep for the long haul in current conditions, those looking to return to normal levels of productivity faster than their competitors can start looking into several options to drive efficiency to maximize the use of resources now.
New technology and business practices: Manufacturers continue to contend with absent workers and reduced factory output, along with the addition of social distancing, making any technology that saves labor a key player. With COVID driving digitalization in many industries—including manufacturing—organizations now have technology that can allow for remote work that includes the ability to observe essential equipment from anywhere.
Warehouse robotics and machinery tied to the internet of things (IoT): Robotics and machinery come with the added perk of being always-on and never needing a sick day—not even for COVID. Which means adding robotics and IoT technology can help workers practice and enforce social distancing even on the manufacturing floor, all without sacrificing efficiency.
Contact tracing through IoT: Using IoT technology can also help leadership track any spread of the virus through contact-tracing systems, making it easier to track and trace any exposed individuals and send them home in order to prevent further spread.
Manufacturing Software: The First Step Toward Digitalization
The need to drive continued efficiency through software and technology has pushed digitalization through in many organizations and industries sooner than anticipated, leading many to predict a more rapid digital transformation of the manufacturing industry as a whole by 2022. Yet not all manufacturers are confident moving forward investing in new technology, especially if they're battling inconsistent demand and reduced efficiency.
As the COVID-19 pandemic landscape continues to shift, some manufacturers will experience the opportunity to increase productivity levels, leading them to be more comfortable investing in technology. Even if it's not the right time to invest in complex transformative solutions, other foundational technology that assists in automation—such as an upgraded or cloud-based ERP, warehouse management system, business accounting system, and other manufacturing software—is a smart place to begin investing.
Find the Right Manufacturing Software Match With PositiveVision
The right software begins by driving informed decision making through the accurate collection and reporting of key data from across the business. Informed decisions then lead to substantial improvements in processes in terms of cost, value, and risk. In a volatile economy where every cent counts, it's important to know where you can cut costs while still protecting quality and mitigating risk, how to increase quality without becoming uneconomical, and how to court just enough risk to remain flexible.
All this starts with having the right software to match your manufacturing business process. For nearly 20 years, PositiveVision has been the choice of small and mid-sized manufacturers for software that speaks the right language, reduces costs, and helps businesses compete at a higher level to survive and thrive into the future. Learn more about our manufacturing software offerings here.
Ready to get started? Our manufacturing software experts can help you find the right technology to begin building efficiency and prepare for the next normal. Contact us today for more information.