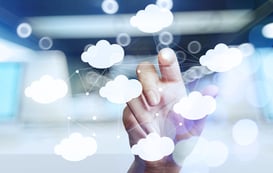 As a manufacturer or distributor, you have just been through a challenging few years. You know the decisions you make for your business will have implications over the months and years to come. SYSPRO Cloud ERP is a system that is a complete business solution with software, infrastructure services, and support.
Adopting SYSPRO Cloud allows you to automate systems to meet your company's specific requirements. Your team will have more time for the crucial activities necessary to grow your business.
SYSPRO Cloud is recommended for use by the following industries:
Automated Parts and Accessories

Electronics

Fabricated Metals

Food and Beverage

Industrial Machinery and Equipment

Packaging

Plastics and Rubber
Benefits of SYSPRO Cloud ERP
This new cloud ERP gives you several benefits, including:
Allows your business to become leaner and more efficient
SYSPRO Cloud gives you the capability to improve your existing processes or create new ones as needed. You digitalize your business practically and to your advantage, all at your own pace.
SYSPRO equips you with supplier and customer portal capabilities, ensuring you have user-friendly tools to ensure internal and external collaboration. The workflow continues regardless of time zone or location.
Build a solution that meets your requirements by selecting the custom packages that give you industry-specific capabilities right out of the box. Pay only for what you need with the option of adding more in the future.
Flexible enough to allow your team to work from anywhere
Access your SYSPRO Cloud ERP from any web browser anytime, from anywhere. Use the device that best suits your needs, from your desktop computer to your tablet or your smartphone. SYSPRO Cloud's web interface gives you the same experience in all of them.
Get Started with SYSPRO Cloud ERP Solution Packages
Here's how to deploy the SYSPRO Cloud ERP solution for your business:
The SYSPRO Foundation Package
This module has the system requirements to set up, configure, and run SYSPRO Cloud. No matter which modules you add later, this is the standard to get all clients started. Foundation is the core of the operation and communication systems.
Select the SYSPRO Manufacturing or SYSPRO Distribution Package
SYSPRO Manufacturing gives you the capability to plan, execute, and control your production more efficiently. Integrate your manufacturing operations with other business processes (job creation, parts, cost management) for control over your entire operation.
SYSPRO Distribution equips your business with the capability to manage all elements of a sales cycle, including:
Customer Transactions
Inventory Management
Procurement
Sales Orders
Supplier Transactions
You also get data analysis to identify important sales trends.
Add the SYSPRO Financial Package
The SYSPRO Financial Package is an essential requirement for Enterprise Resource Planning software. This package gives you the capabilities required to operate financial accounting and reporting in real-time. SYSPRO Financial integrates seamlessly with the Manufacturing and Distribution packages, so your team always has accurate data.
Include Additional Components
At this point, look at SYSPRO's optional components to individualize your ERP. There is a full range of options to give you precisely the type of business solutions you need. Consider these options:
SYSPRO Operations Management (MOM) improves your end-to-end operations by managing the entire lifecycle from planning to scheduling, tracking, and analyzing.
SYSPRO Point of Sale was developed explicitly for manufacturers and distributors doing some of their business on a retail or a cash-and-carry basis. It offers your business a safe, secure alternative to the electronic cash register.
SYSPRO Supply Chain gives you an interactive platform to assist with online transactions between your company, suppliers, and customers. Buyers and suppliers can collaborate electronically with minimum document handling and a reduced likelihood of fraud.
Consult PositiveVision for More Information About SYSPRO Cloud
Would you like to discover more about how automating your business with SYSPRO Cloud can increase efficiency? As a full-service accounting software consulting firm, PositiveVision is committed to putting the right software in place to make our business clients more profitable. Let us show you how easy it can be to get started with SYSPRO Cloud and other business solutions. Talk to an accounting software consultant now.