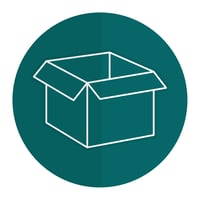 In an increasingly interconnected world, where the supply chain stretches around the globe, the packaging industry is feeling the pressure. Goods must now be packaged for shipment to destinations 50 miles away—or 5,000 miles away. Add to that the need for specific packaging to keep foods warm or cold, tamper-proof packaging, plus many more examples and you have a complex, dynamic, and ever-changing industry.
How do you manage a supply chain stretching around the world? How do you keep track of packaging regulations for multiple industries, countries, and clients? SYSPRO ERP can help. With the right business software by your side, you can manage complex scenarios with ease.
The Evolution of the Packaging Industry
As with most businesses in decades past, the packaging industry tended to focus on a local, rather than a global market. It was easy to work locally. You knew the clients personally, and the rules for the specific industry and area were quite clear.
Now, the world has changed. Faster transportation and the demand for a wide range of goods has opened up a world of potential for the packaging industry. Clients can be around the corner or around the world. With such potential, however, comes complexity. Packaging companies must address varying climatic conditions, regulatory standards, environmentally friendly materials, and unique client specifications. To remain competitive, they must meet increasing demands with flexibility, speed, and creativity.
SYSPRO ERP Offers Traceability, Faster Order Turnaround, Improved Productivity
With such demands and pressures, it's hard to imagine how software can help. SYSPRO ERP offers many benefits to the packaging industry that help companies solve their toughest challenges.
Traceability: SYSPRO ERP enables companies to trace materials throughout the global supply chain. Such traceability has helped businesses reduce excess inventory by buying only the supplies needed for current demand. Knowing what you have in your warehouse at any given point and how quickly replenishments will arrive is just some of the data available through SYSPRO ERP.
Faster Order Turnaround: The Requirement Planning function in SYSPRO ERP can shave time off a production schedule for faster, more accurate orders. Comparison of plant workloads, turnaround times, and more can be used to improve order turnaround times.
Improved Productivity: Companies using SYSPRO ERP can also improve their productivity. Upgrading to SYSPRO ERP can put powerful software at your disposal so that you can manage personnel, materials, and orders more efficiently.
Keeping inventory low and sales high is the sweet spot for many packaging companies. Accurate, clear, real-time data enables you to support lower inventory levels and improved sales. It can also help you answer customer questions better and improve customer service. When you have the data close by, you can give customers a faster answer. Tracking regulatory requirements, improving supply chain visibility, and more are all possible with SYSPRO ERP.
Positive Vision
SYSPRO automates many business processes and can help you improve communications with customers, among other benefits. With the right data, you can better manage your business. For more information on SYSPRO ERP, contact us. PositiveVision provides consulting and services to manufacturing, warehousing, and distribution companies.